June 9, 2017
Marcum LLP Wins Corporate Citizen of the Year Award for the Marcum Foundation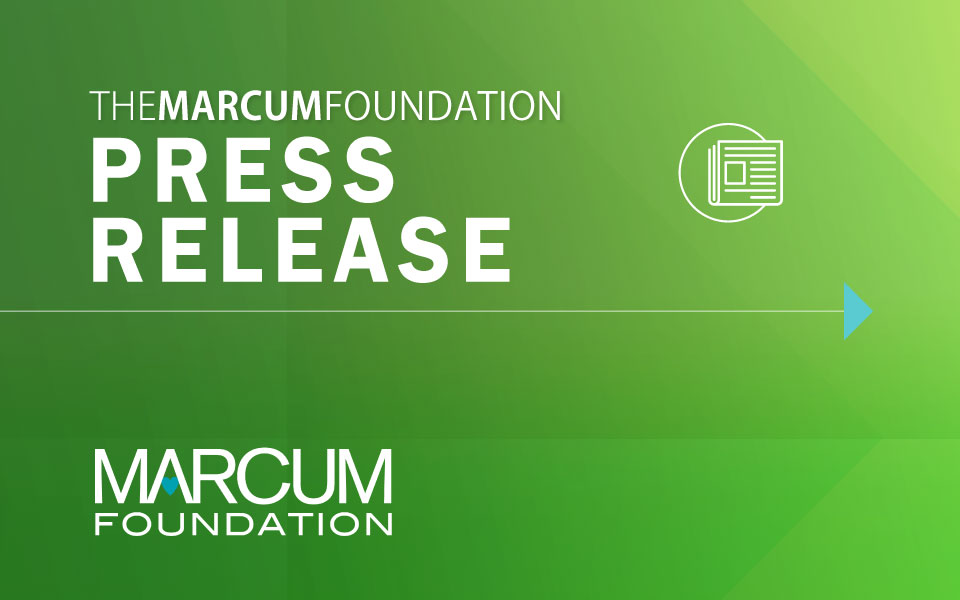 New York City, NY - Marcum LLP, a top national accounting and advisory firm and the largest in the Long Island region, received a Corporate Citizen of the Year Award from Long Island Business News in honor of the Marcum Foundation. The award, recognizing Marcum in the mid-sized business category, was granted as part of LIBN's annual Business of Giving program.
In announcing Marcum's award, LIBN Publisher Scott Schoen said, "Marcum may be an accounting firm, but its commitment to our community is deeply personal. The company strongly supports the communities in which they do business. On the desks of each employee at the Firm is a business card that is a constant reminder of the Firm's core values: passion, integrity, excellence, respect, teamwork, community, balance, and independence... As part of that philosophy, the Firm established a way to organize its philanthropy, by creating the Marcum Foundation. Thanks to these efforts, Marcum's Long Island office has been able to help local charities and fundraising organizations in tangible ways... The result is more engaged employees and a more enriched non-profit mission."
Carolyn Mazzenga, partner-in-charge of Marcum's Long Island region, said, "It is incredibly gratifying to be recognized by our community for doing what comes naturally to Marcum, which is volunteering and raising funds to help wherever we can. Marcum's Long Island region is honored to accept this award on behalf of all of the Firm's associates and partners who are working just as hard to help Marcum communities across the country."
Shaun Blogg, chairman of the Marcum Foundation, said, "The Marcum Foundation enables all Marcum offices to pool their philanthropy in ways that enrich the local communities in which our Firm does business. This award to our Long Island region is a great tribute to what can be accomplished when people collaborate to help those in need."
The highlight of Marcum's charitable activities on Long Island is the annual Marcum Workplace Challenge at Jones Beach State Park, which takes place this year on July 25. The Marcum Workplace Challenge is Long Island's largest run-walk for charity and the region's largest corporate picnic. The event has raised more than $700,000 to date for four Long Island nonprofits. More than 9,300 runners and walkers from a record 215 corporate teams participated last year, with 12,000-plus Long Islanders in attendance. For registration and sponsorship information for the 2017 Marcum Workplace Challenge, visit www.marcumworkplacechallenge.com.
About the Marcum Foundation
The mission of the Marcum Foundation is to support non-profit organizations providing critical assistance to those in need, through programs and services delivered at the community level. This is an expression of Marcum's commitment to the communities in which the Firm does business. Charity beneficiaries are nominated by Firm employees and partners in each region, and funds are raised through special events, collection drives, volunteer initiatives and a planned giving program.
About Marcum LLP
Marcum LLP is one of the largest independent public accounting and advisory services firms in the nation, with offices in major business markets throughout the U.S., as well as Grand Cayman, China and Ireland. Headquartered in New York City, Marcum provides a full spectrum of traditional tax, accounting and assurance services; advisory, valuation and litigation support; and an extensive range of specialty and niche industry practices. The Firm serves both privately held and publicly traded companies, as well as high net worth individuals, private equity funds and hedge funds, with a focus on middle-market companies and closely held family businesses. Marcum is a member of the Marcum Group, an organization providing a comprehensive array of professional services. For more information, visit www.marcumllp.com.