June 1, 2015
Marcum LLP Expands Marcum Foundation Nationwide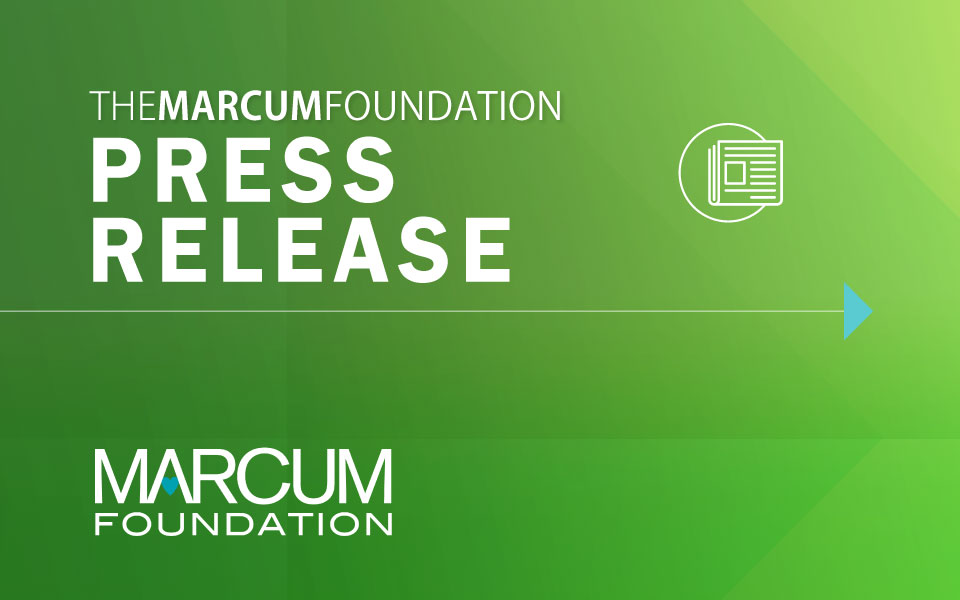 New York, NY - Marcum LLP, a top national accounting and advisory services firm, today announced that it is expanding the Marcum Foundation from its historical roots in South Florida to become a nationwide charitable organization. The move will link the community service and charitable giving activities of all 17 U.S. Marcum offices under a unified umbrella.
The Marcum Foundation, a 501(c)(3) organization, will be active in all Marcum markets, currently including California, Connecticut, Florida, Massachusetts, New Jersey, New York, Pennsylvania and Rhode Island.
"The national roll out of the Marcum Foundation is an expression of our Firm's commitment to supporting the communities in which we do business," said Jeffrey M. Weiner, Managing Partner. "Community engagement is a core tenet of Marcum's corporate culture, and creating a national program to bring together the diverse charitable activities of the Firm's various offices enables us to increase our impact by pooling resources, sharing successes and exchanging ideas."
"As a South Florida philanthropy until now, we are very proud to be ranked one of the top 25 corporate givers in this region," said Shaun Blogg, Marcum Foundation Chair and Partner-in-Charge of the Firm's West Palm Beach office. To date, the Marcum Foundation has contributed over $700,000 to South Florida charities. "We are extremely excited and optimistic about carrying forward this legacy throughout the entire Marcum organization," Mr. Blogg said.
About the Marcum Foundation
The Marcum Foundation was originated by the Firm's South Florida predecessor, Rachlin LLP, which merged into Marcum in 2009. The Foundation's mission is to support local nonprofit organizations that provide critical assistance through programs and services delivered at the community level. Funds are raised through events, collection drives, volunteer initiatives and an employee planned giving program.
Now national, the Marcum Foundation is organized into five regions – California, New England, New York/New Jersey, Philadelphia and Florida – which are overseen by regional boards. Local charity beneficiaries are nominated by employees in each region.
About Marcum LLP
Marcum LLP is one of the largest independent public accounting and advisory services firms in the United States. Ranked #15 nationally, Marcum LLP offers the resources of 1,300 professionals, including over 160 partners, in 23 offices throughout the U.S., Grand Cayman and China. Headquartered in New York City, the Firm's presence runs deep, with full-service offices strategically located in major business markets. Marcum is a member of the Marcum Group, an organization providing a comprehensive range of professional services spanning accounting and advisory, technology solutions, wealth management, and executive and professional recruiting.