October 4, 2016
Marcum Foundation Wins LEA Edge Award for Outstanding Community Service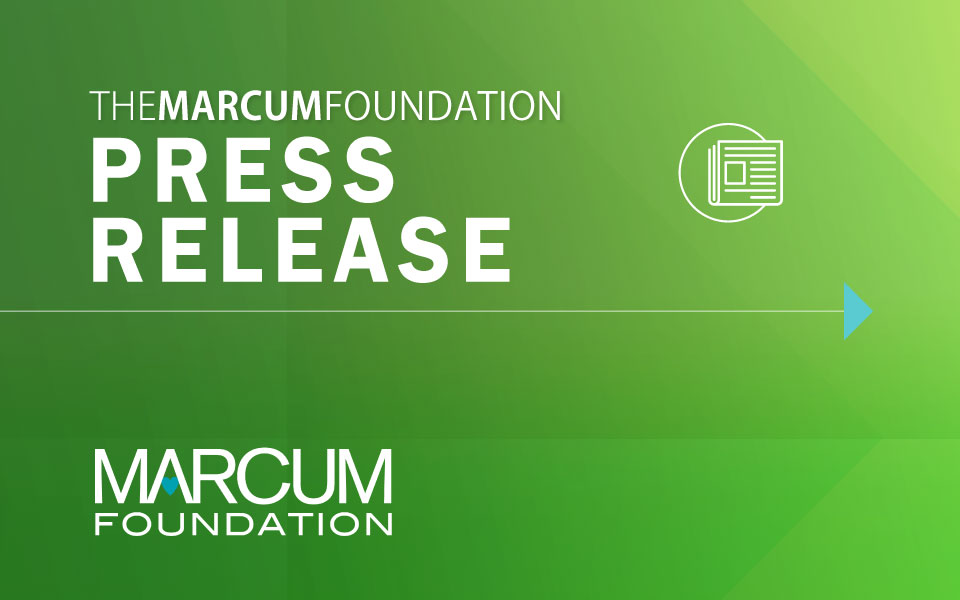 New York City, NY - The Marcum Foundation has won a 2016 Edge Award for Outstanding Community Service from the Leading Edge Alliance. The award coincides with the Foundation's first full year of operation as a national organization.
The Marcum Foundation is the charitable giving arm of Marcum LLP, one of the largest independent accounting firms in the U.S. Launched as a national organization on June 1, 2015, the Foundation raised more than $242,000 for local charities in Marcum's six U.S. regions during the 12 months ended May 31, 2016. Funds were raised by a voluntary planned giving program supported by Marcum partners and employees; Jeans Days, whereby Marcum staff members contribute $5 for the "privilege" of dressing down for work; and local fundraising events. The Foundation also sponsors collection drives and numerous volunteer initiatives, including the annual Marcum Day of Service, when all Marcum offices are closed in order to facilitate Firm-wide volunteering the day before Thanksgiving.
"The successful outcomes of the year-old foundation initiative are already wide-ranging and include approximately $240,000 in planned giving donations to 32 organizations, among other successes. We heartily applaud these efforts by Marcum LLP!" said Karen Kehl-Rose, President of LEA Global, in announcing the award. The Leading Edge Alliance is an international association of top accounting firms.
Shaun Blogg, the Foundation's chairman and partner-in-charge of Marcum's West Palm Beach office, said, "The Marcum Foundation is an expression of the Firm's commitment to supporting the communities in which we do business. Taking the Foundation national from its historic roots in South Florida has been a significant undertaking. The enthusiastic response of the entire Firm to this effort speaks volumes about Marcum's culture of caring. The recognition of our industry is deeply gratifying, and we extend our sincerest thanks and appreciation to the Leading Edge Alliance."
About the Marcum Foundation
The national Marcum Foundation supports local nonprofit organizations that provide critical assistance to those in need through programs and services delivered at the community level, in all Marcum regions. Funds are raised through events, collection drives, volunteer initiatives and an employee planned giving program. Local charity beneficiaries are nominated by employees. For more information, including a current list of charity beneficiaries, visit www.marcumfoundation.org.
About Marcum LLP
Marcum LLP is one of the largest independent public accounting and advisory services firms in the nation, with offices in major business markets throughout the U.S., Grand Cayman and China. Headquartered in New York City, Marcum provides a full spectrum of traditional tax, accounting and assurance services; advisory, valuation and litigation support; and an extensive range of specialty and niche industry practices. The Firm serves both privately held and publicly traded companies, as well as high net worth individuals, private equity funds and hedge funds, with a focus on middle-market companies and closely held family businesses. Marcum is a member of the Marcum Group, an organization providing a comprehensive array of professional services. For more information, visit www.marcumllp.com