February 7, 2022
Marcum LLP Launches 100% Match for Marcum Gives Contributions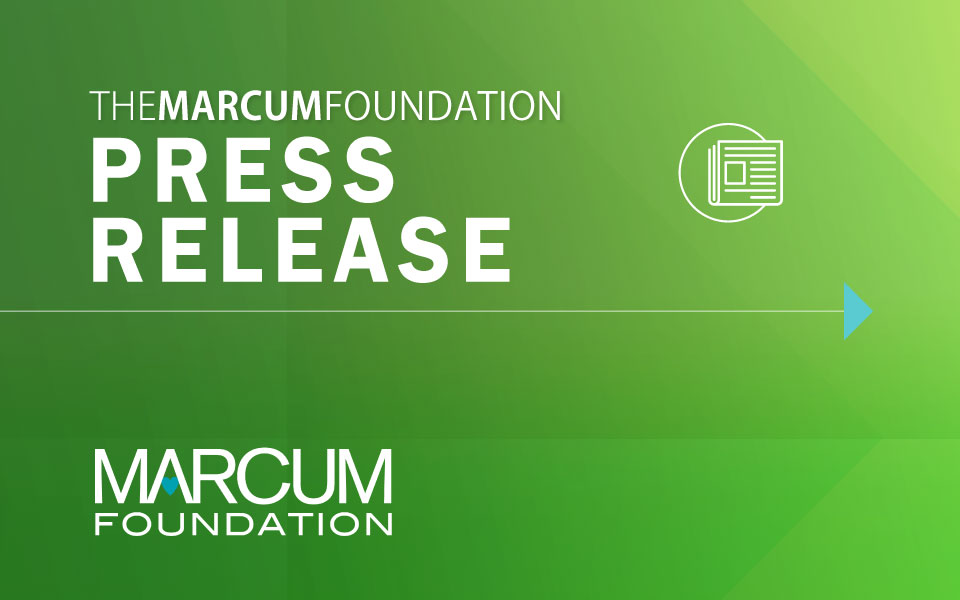 February 7, 2022 (New York City, NY) – Marcum LLP is stepping up to significantly increase the impact of its Marcum Gives employee giving program by matching 100 percent of funds contributed by the Firm's associates and partners. The match became effective January 1. All funds will support causes and organizations focused on the health and well-being of children.
Marcum Gives is a voluntary payroll deduction program benefiting the Marcum Foundation. The foundation's mission is to fund essential services to children in four categories: Health & Safety, Education & Self-Esteem, Food & Shelter, and Family & Well-being.
"Our associates and partners have always been extraordinarily generous in their giving to Marcum Foundation programs and their support of children's organizations in particular. We hope that this new commitment from the Firm to match all contributions to Marcum Gives will get us to the goal of 100% Firm-wide participation by 2025," said Jeffrey M. Weiner, Marcum chairman & chief executive officer.
"We believe that by investing in the health and well-being of children, we are investing in the future success of our community as a whole. The 100% fundraising match from Marcum will be a tremendous bonus in our efforts to maximize the impact we have for children facing some of life's most difficult circumstances," said Tracy Weiner, executive director of the Marcum Foundation.
"The Marcum Foundation will continue to follow our mission with an assurance that donations from our associates, partners and the public will do the most good for the most people," said Shaun Blogg, Marcum Foundation chairman and Marcum's office managing partner in West Palm Beach, FL.
About Marcum LLP
Marcum LLP is a top-ranked national accounting and advisory services firm dedicated to helping entrepreneurial, middle-market companies and high net worth individuals achieve their goals. Marcum offers industry-focused practices with specialized expertise to privately held and publicly registered companies, and nonprofit and social sector organizations. Through the Marcum Group, the Firm also provides a full complement of technology, wealth management, and executive search and staffing services. Headquartered in New York City, Marcum has offices in major business markets across the U.S. and select international locations. Marcum is committed to the advancement of diversity, equity and inclusion. The Firm is a founding member of LEA Global and is the exclusive U.S partner firm of ECOVIS International. Ever wonder where the people with all the answers get all the answers? #AskMarcum. For more information, visit www.marcumllp.com.
About the Marcum Foundation
The Marcum Foundation partners with organizations offering fundamental human services to children in our local communities. The foundation raises funds and volunteers for select charities through special events, associate giving and other initiatives—providing the critical assistance needed for organizations that offer essential services in four categories: Health & Safety, Education & Self-Esteem, Food & Shelter, and Family & Wellbeing.